The goal of our Hearing God Retreat is to help you encounter His Voice. Beginning with the Word of God, we desire for you to experience His voice through music, art, nature, solitude, journaling, and even your dreams. When you return home, you will have a deeper understanding of the many ways our Heavenly Father pursues us on a daily basis.
Check Out Photos of Past Retreats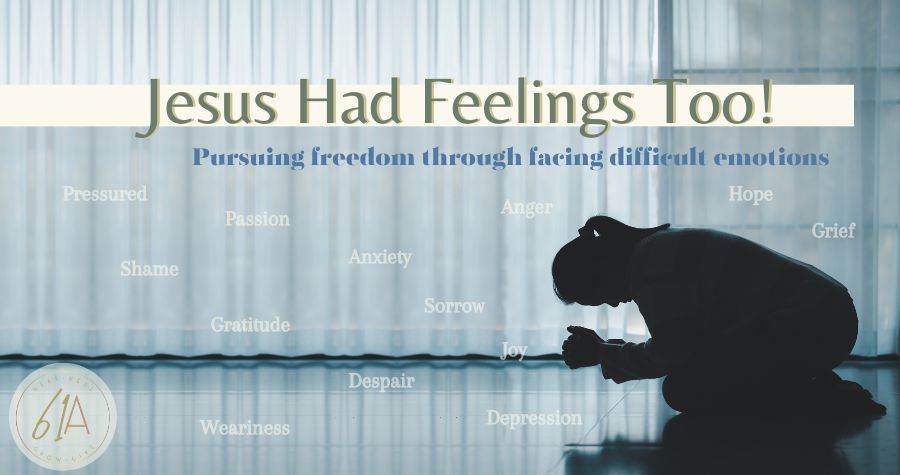 In 2015, my husband and I walked through a marital crisis. If you've followed along with us for a while, you may remember me periodically speaking of these things. We immediately started couples therapy and this October marked 8 (yes, EIGHT!) years of bimonthly appointments with a Christian Counseling Psychologist. The marital crisis is what […]

Chalis
The Abide Retreat has been a beautiful experience. I feel rested and encouraged, and I am coming away from the weekend with fresh revelation and direction as well tools we've been given to help us learn to truly Abide in Jesus

Tanya
The Holy Spirit showed up in a big way the whole weekend!
The moment you drive down the driveway lined with the trees you feel His presence. It's a beautiful feeling!

Caryn
The Abide Retreat is a must for every woman! Slowing down from the hustle and bustle of life and resting in God's presence is so beautiful. I feel 100x lighter and more refreshed. He spoke very specific things over my life and if I hadn't rested, I would have missed out

Angie
I was really nervous attending this retreat. I have a hard time talking in a group BUT, this is amazing! I learned so much about myself and grew closer to my Lord. And it was a small group of ladies which I like! Just very laid back and comfortable. By the way, no need to even wear makeup! Be yourself!❤️🙏🏻

Brittany
The Beauty For Ashes retreat was a hard and beautiful weekend. I was well taken care of physically through the beautiful Airbnb and the delicious food provided. I was refreshed spending time with several lovely ladies laughing, sharing, and relaxing. I was challenged emotionally and spiritually, to explore my thoughts, experiences, and beliefs and how they relate to my relationship with God. It was a weekend I will not forget.

Sylvana
I was nervous about attending Beauty For Ashes but I'm so glad that I went! Going to a retreat ended up being life changing for me. As women, we carry around so much baggage. We are so often taught to balance so much and keep it all together, and when life gets messy we bottle it up inside, stuff our emotions and pretend we are okay when we are not. Beauty for Ashes allows God into those "messy areas" and exposes the beautiful work that God is doing in and through your life. The retreat also helped me to finally forgive people in my life who have let me down and hurt me so that God could continue the good work He has started in me. If you're on the fence about attending a retreat I would encourage you to go, and trust God with the process. You will not regret it!

Jessica
One of my favorite aspects of the retreat was the consistent heart of service and delicious food these ladies gave us! They let me know I was there to only receive and rest. It was a most profound experience to be consistently served by Christi and her team throughout the entirety of the weekend as they tended to every task and detail needed for our care. It was extremely impactful, and allowed me to have the time and space to hear myself, others and God throughout our activities. Christi has a gentle and simple way of communicating truths in God's Word. The group and individual activities provided an avenue to receive truth, grace and healing. It was a beautiful time with a beautiful group of people.

Brandy
One of my very favorite things about Beauty for Ashes is the quiet time that is set in place so we can be alone with the Lord. Those still moments where we do less talking and more listening to our Heavenly Father. For years, the Lord told me that I needed to be still and rest in His presence, but I just didn't know how. Beauty for ashes showed me a real and tangible way to sit with the Lord. It has changed my life and my relationship with my Heavenly Father.
Another one of my favorite things about Beauty for Ashes retreats is the food! I love beautiful and delicious food and it was plentiful at the retreat. I especially love it when someone else does the planning, preparing, and cleaning! As a mom, I always do all the caring for others, it was really nice to be taken care of for the weekend. I felt so pampered and nourished (both physically and spiritually) at the end of the retreat.

Tammy
When I was asked if I wanted to go to a women's retreat held at my church I had no idea what was going to happen. What I did find was a great bunch of women just like me. Some lost and some finding there way but all making the others feel welcomed and let them know they were not alone in how they felt. I learnt how to forgive myself for past mistakes because they showed me that God had forgiven me. It helped me grow in knowing how I was part of God's plan. I still have my cross and my rose along with my journal to look back on. For anyone lost and wanting help finding your place I definitely recommend going to a retreat. Only there will you feel true love of other sisters who feel just like you do. You are not alone.

Jessica Y
I attended a BFA retreat in the summer of 2020. I was a little nervous thinking "what if I do not hear what God is trying to say to me". Once I arrived at the retreat Christi and Brandy were so welcoming. The excitement they share just sucks you in and eases all of your worries. They provide the group with a schedule so you know what to expect and provide time for all who are there to become a family for the weekend. The retreat revealed to me so much I did not realize. It is so amazing how God speaks to you when you allow your mind to be at ease. I recommend that if you are on the edge or have never been you take the jump of faith and attend a retreat with these ladies. After the retreat we all keep in contact and you gain a little family that you can reach out to for prayer and encouragement. I am so grateful God gave me the ability to step away to attend a BFA retreat and I can not wait for the ability to do another one!