About Sixty-One Acres
Hear · Heal · Grow · Give
At Sixty-One Acres, we exist to bring God's sons and daughters into deeper intimacy with Him.  Through Hearing His Voice, Healing our hurts, Growing in the Grace and Knowledge of Jesus Christ, and  Giving it away through servant leadership, we truly learn what it means to be marked as a disciple of Christ.  As He transforms us, those around us can also be transformed.  It is our deep desire to see God's Kingdom manifest on Earth in Word and in Deed.
Future Vision of Sixty-One Acres
We know God has given us this ministry because it is much too big for our hands to produce! In the future, we envision the Sixty-One Acres ministry residing on 61 acres filled with trees, water, retreat center, retreat cabins, walking trails, worship spaces in and out of doors, and full of places to encounter the Almighty God!
This will be a place of rest with Our God. It will be in the simplicity that people will encounter Him. It will be void of the hustle and bustle of our busy lives but will be full of life in Him and Him alone. The smell of home cooked meals will waft through the air and an overall sense of His peace will be felt as you pass through the gates to Sixty-One Acres.
Pray with us as we patiently wait on God to fulfill the work He has begun!
You can also give toward this vision by clicking below. Thank you for your generosity!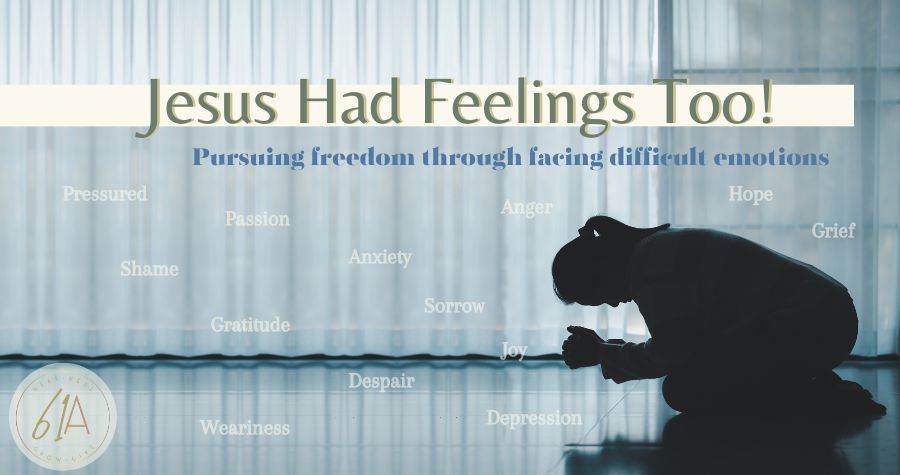 In 2015, my husband and I walked through a marital crisis. If you've followed along with us for a while, you may remember me periodically speaking of these things. We immediately started couples therapy and this October marked 8 (yes, EIGHT!) years of bimonthly appointments with a Christian Counseling Psychologist. The marital crisis is what […]